About us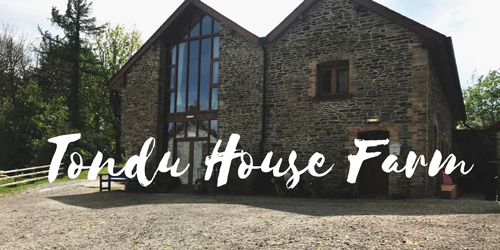 STEER is an exciting social enterprise; an organisation with a vision – Established in 2013 to enrich the community and people's lives.
Based at the edge of the Llynfi Valley our 43 acre Resource and Wellbeing Centre, at Tondu House Farm, provides an engaging, but tranquil setting, developing for all ages and abilities to use.
Wrapped in history and unique to the borough of Bridgend the centre provides a multigenerational approach, for a range of interventions and preventions that has real impact.
Currently hosting a range of activities and opportunities that support some of the most vulnerable members of our community and wider, our dedicated team have successfully brought this centre back into action. Working in a phased approach our community project, encourages aspirations and skills, we are achieving an exciting model with vision for future expansions.
Phase 1
STEER's community café/bistro, bunkhouse, workshops, training rooms, volunteer hub, sensory gardens, summer house, Men's SHED, bee hives, orchard, outdoor spaces and 14 acres of amazing woodlands provides the organisation and our partnership approach, an exemplar model of sustainable development in action.
STEER's business model supports our social aims, continually developing a range of opportunities that increases our capacity to provide Support, Training, Employment, Enterprise Routes, a project developing for all ages and abilities, we aim to provide something for everyone, delivering workable business values that is continually improving social, economic, cultural and environmental wellbeing.
Our projects provide support and lends expertise to meet current and future challenges, adding the kind of value that creates a better place. We believe our organisation working together will be 'one of a kind' Developing solid partnerships that are built upon trust, respect and honest engagement, we are connecting people of all ages, backgrounds and abilities, with their community, local economy and the environment, through unique educational volunteering, learning and play opportunities.
Our relationship-centred experiences are changing people's lives, people thrive when engaged through our approach. Specialized in engagement that supports need and complements existing services, we know how to generate the very best in people. "We always 'find time for people". Our innovative Learning/Education Programme and Volunteer Hub promotes inclusion, mentoring and work experience that enhances personal confidence, team working skills and provides a broader appreciation of the challenges within our community. From large scale commercial training spaces to smaller outdoor classrooms, STEER offers innovative, quality, accessible learning experiences
Working towards a range of conservation techniques we are developing the centre and its biodiversity, currently exploring a range for our Tondu House Farm label expanding our honey bees, orchards to provide a produce range and supportive employ-ability.
Operational activity has provided supportive hands on volunteering and work experience through a range of opportunities to support choice, new and improved skills that also supports qualification linking practical and theory. Our unique centre provides a wide range of experiences, from tourism, catering, horticulture, woodworking, up-cycling, administrative and so much more, all mentored by our qualified staff and volunteers.
Our practical approach and support provides progression for independent living skills and lifelong learning, a forum that promote the voice of our participants and innovate environmental improvement to stimulate growth of our economy.
STEER is dedicated to ensure we provide better life choices by empowering people to transform their lives. We aim to develop community based developments, where every person has a part to play.
Believing strongly in exploring and actively promoting waste prevention, conservation of resources and continuous ways to support a better way of living for community and individual benefits, STEER strives to support people to live full lives, developing active inclusion.
We believe that '……finding time for people is the key to a more efficient, more prosperous & safer future…….'
Our passionate, experienced team work diligently to ensure we contribute purposefully to Welsh Government's Strategy for improvement of well-being in Wales.
We know change doesn't happen overnight. It requires interacting with all sorts of people who have their own beliefs, attitudes & circumstances – we are committed in our deliberations and patient in building our relationships. We are building self-worth and pursue relief of poverty and deprivation, by working with community groups, service providers, schools, colleges, the public sector and private businesses we are achieving real cross-sector working to add substance.
Beneficiaries say they feel good about their experiences with STEER, which shows we are having an impact of some worth, which are creating memories.
But don't take our word for it – come visit us & feel it for yourself – All are welcome at STEER!